Photography provided by Brad Reber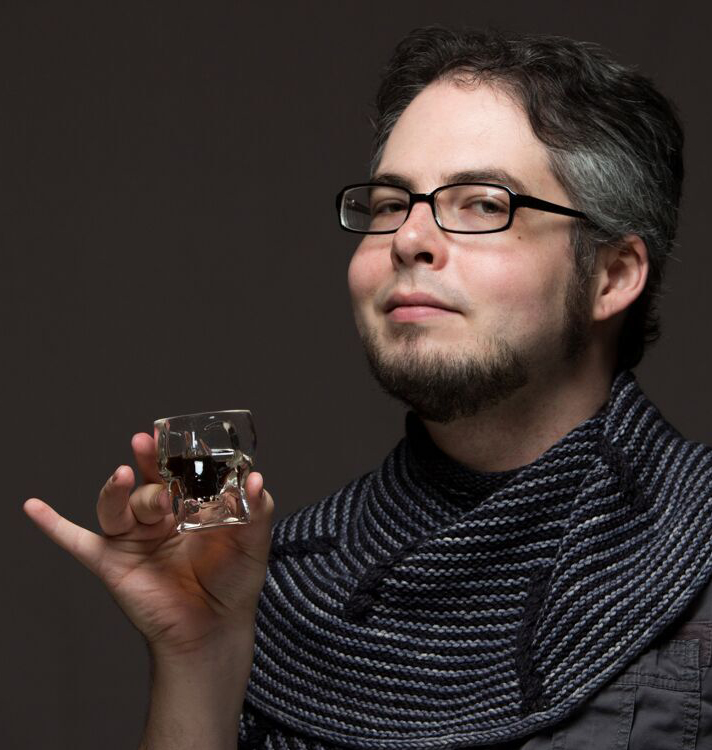 Seamus Patrick Burke is a freelance artist from Chicago, Illinois. Born on February 10th 1985, he's a graduate from Minneapolis College of Art & Design, with a Bachelor's of Fine Arts in Comic Art. He currently lives in Portland, OR.
The former creator of the webcomic "Oh Goodie!", he currently illustrates the webcomics "No One Cares" and "What A Horrible Night To Have A Curse", as well as the Instacomic "Humoir" (written by Nicolas Izambard). He hosts the video series "Gray Man Games" that reviews Gameboy games as well as black and white films/TV shows. He is also a contributing writer for Distortion LTD (formerly Tone Report Weekly), reviewing new pedals and writing articles about music old and new.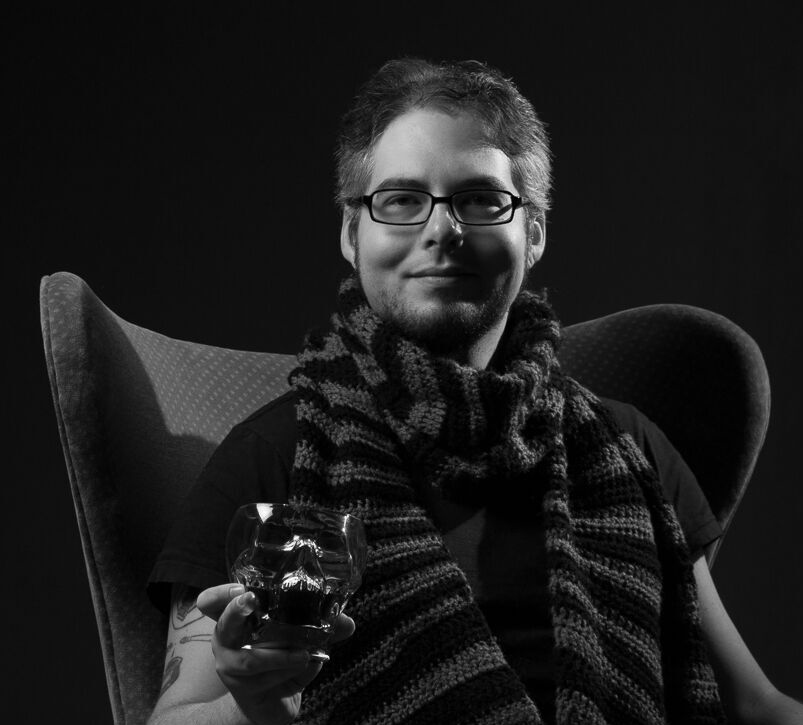 TOOLS
Adobe Creative Cloud (Photoshop, Illustrator, InDesign, Premiere). Clip Studio Paint (AKA Manga Studio). Sketch. WordPress. Drupal.
BIBLIOGRAPHY
2017 – Tone Report Weekly #184: "Best of the Worst: Finest Cuts from your Favorite Band's Dregs"
2017 – Tone Report Weekly #183: "Is Digital Modelling The Final Word in Guitar Amps?"
2017 – Tone Report Weekly #181: "Chris Cornell RIP: Fell On Black Days"
2017 – Tone Report Weekly #180: "DSM Noisemaker Drive Maker (Review)"
2015 – Oh Goodie! Vol. 4 "Crazy From The Heat" (Pending)
2013 – Oh Goodie! Vol. 3 "In A Rut" (Self-published)
2011 – Oh Goodie! Vol. 2 "Working Man" (Self-published)
2010 – Oh Goodie! Vol. 1 "Introduce Yourself" (Self-published)
SELECTED CLIENT LIST
Portlandia Granola Company, Happy Puppy Park, Inqune, Creative Partners Curriculum, Devi Ever FX, NW Democracy Resources, Independent Publishing Resource Center, Regional Arts & Culture Council, People's Art of Portland
SELECTED GALLERY SHOWS
2012 – Big 300, Group Show
2013 – Big 400, Group Show
2013 – Big 88, Group Show
2014 – Big 500, Group Show
2015 – Big 500, Group Show
SELECTED CONVENTIONS
2017 – Portland Retro Gaming Expo
2016 – Uwajicon
2016 – Artist Alley Comics Fest
2014 – Rose City Comic Con
2012 – Anime Central
2011, 2012, 2013, 2014 – Chicago Comic Entertainment Expo (C2E2)
2011 – Alternative Press Expo
2011 – MoCCA Festival
2010 – Chicago Comic Con
2010 – Spring & Fall Con