Store Re-booted & Rose City Comic Con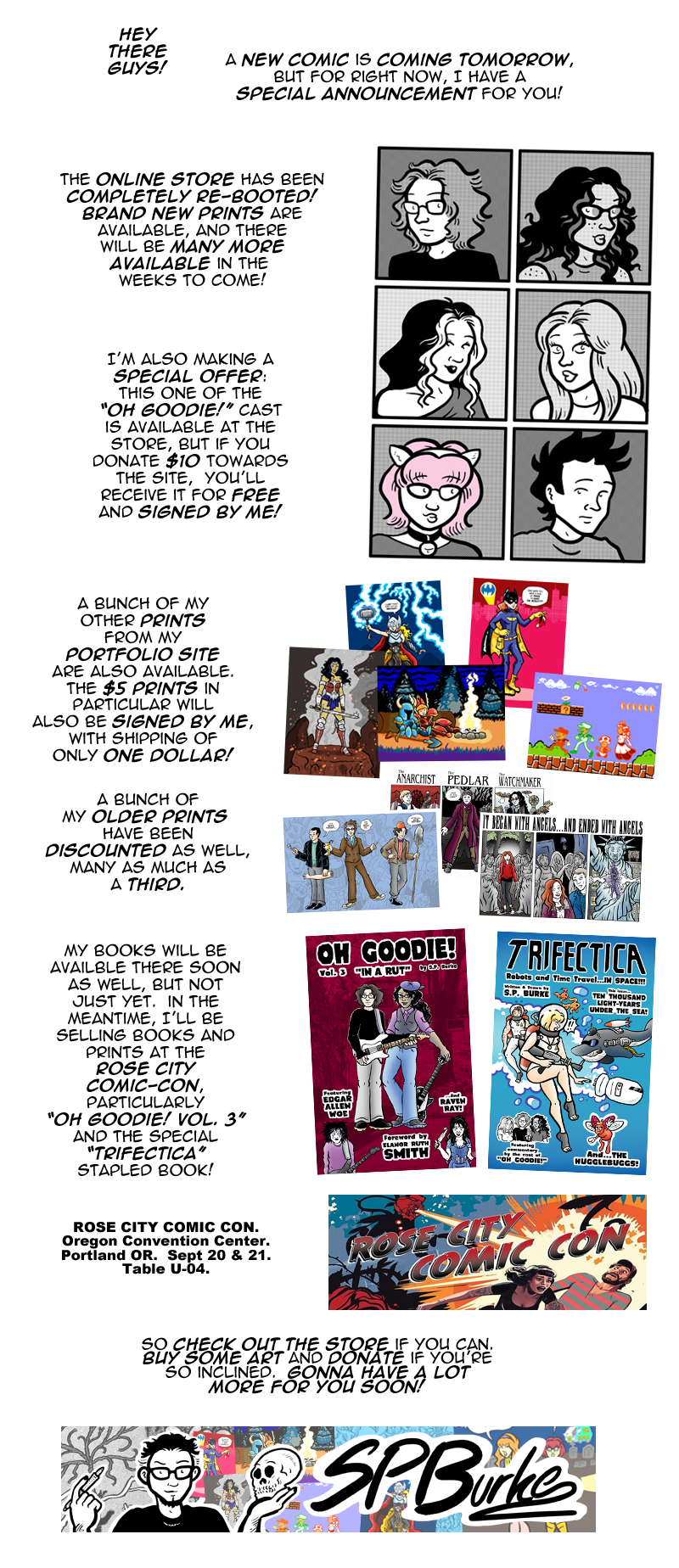 Here's something big I've been working on: a re-booted store and a re-booted donation page. I've been sitting on far too much new artwork this year, and there's too much new stuff I can do to offer to the world at large. I figure if nothing else, even if it doesn't sell, I have to at least try.
So click on either the Etsy image below, or the tip jar image to support the site! And don't forget about Rose City Comic Con!